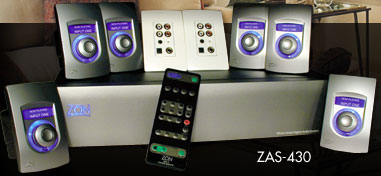 Award-winning whole house digital audio with incredible sound, flexibility, and customization, all from a company whose professional audio products are in residence at places like NBC Studios, IMAX Theaters, and Universal Studios. ZON takes home audio to a new level with the latest advances in digital technology and stylish design.
Latest Files

Latest News

› ZŌN service & support continues to be available from Oxmoor — contact us at support@oxmoor.com.
ZON is a registered trademark of Oxmoor Pro, LLC, Indian Springs, AL. All rights reserved.